Helene Murray
Executive Director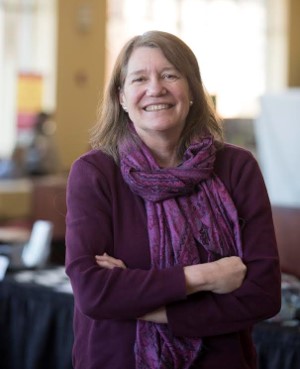 The MISA office is housed in 413 Hayes Hall on the St. Paul campus. The office is open to the public during regular business hours, from 8:00 a.m. to 4:30 p.m. Monday through Friday.
The Minnesota Institute for Sustainable Agriculture (MISA) is directed by a twelve to fifteen member Board of Directors made up of 1/3 sustainable agriculture practitioners, 1/3 University representatives, and 1/3 representatives from the sustainable agriculture community (including government agencies, non-governmental organizations, and citizens).
More than thirty University of Minnesota faculty members serve as advisors to students in the Sustainable Agricultural Systems minor degree program.  These faculty come from a variety of disciplines, including agricultural engineering, agronomy, applied economics, entomology, family social science, food science and nutrition, forestry, horticulture, plant biology, plant pathology, soil science, and veterinary medicine.
The minor degree program in Sustainable Agricultural Systems attracts superior students from a variety of disciplines, both within and outside of the realm of agriculture. Students in the degree program co-sponsor a weekly lunchtime discussion forum during the academic semesters. Many of the students also become involved in the Student Organic Farm located on the St. Paul Campus.