Grants & Loans for Farmers
State and federal grant programs available to farmers are generally of three types: 1) Funding for on-farm research and demonstration projects; 2) Value-Added or Investment grants that require pre-application and cover a percentage of cost of a building or improvement project; or 3) Cost-sharing for expenditures that helped the farm expand, update, or otherwise improve operations.
Privately-funded grants have terms set by the funders, and these may vary widely. 
Current grant opportunities are posted on the MISA News Blog.
Webinar:
How to Apply for Farmer-Rancher Grants
---
Subsidio AGRI Demostracion de Agricultura Sustentable
Spanish translation by Hugo Quinonez, Certified Interpreter, Quinonez Interpretation
---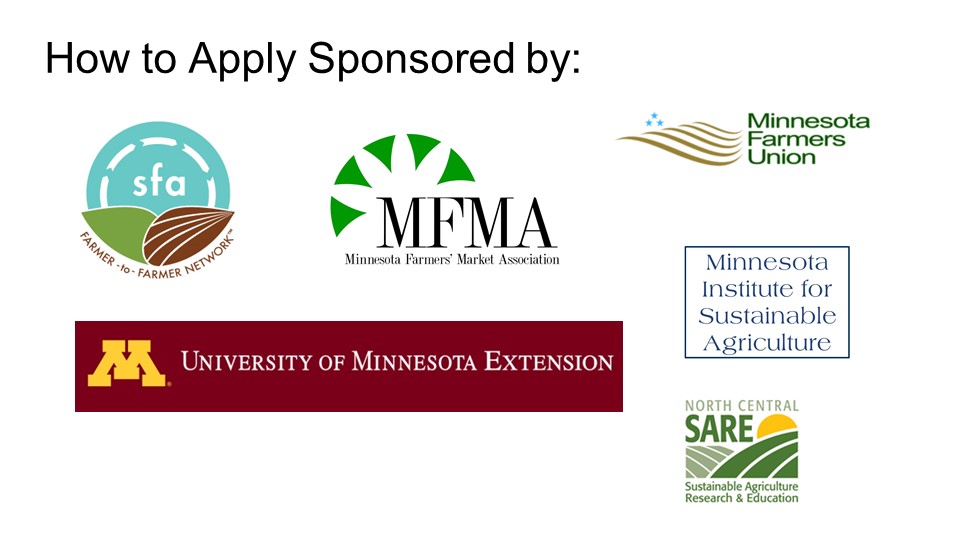 ---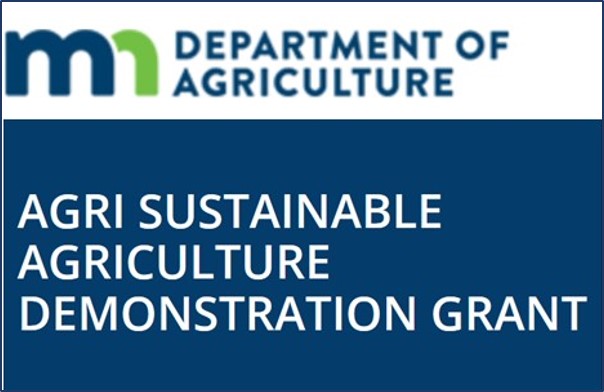 Grants for projects that explore the profitability, energy efficiency, and environmental benefits of sustainable agriculture practices or systems. Grants are open to farmers and other entities, but must involve farmers. 100% funding up to $25,000; 50% funding between $25,000 and $50,000. Projects last 2 or 3 years.
---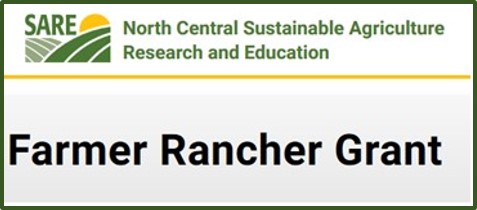 Grants program for farmers and ranchers who want to explore sustainable solutions to problems through on-farm research, demonstration, and education projects. Farmer Rancher grants are offered as individual grants ($9,000 maximum), team of two ($18,000 maximum), or group ($27,000 maximum) grants for ideas initiated by farmers and ranchers.
---
Webinar:
How to Apply for Value-Added Grants
---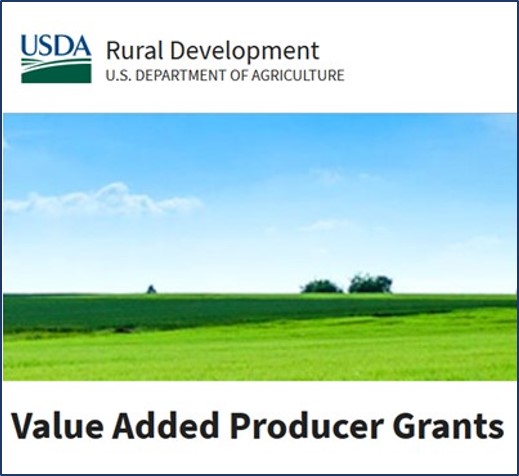 This program offers 50% cost-share to help agricultural producers enter into value-added activities related to the processing and marketing of new products. You may receive priority if you are a beginning farmer or rancher, a socially-disadvantaged farmer or rancher, a small or medium-sized farm or ranch structured as a family farm, a farmer or rancher cooperative or are proposing a mid-tier value chain.
---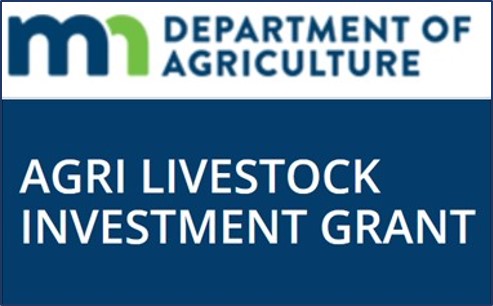 This program reimburses 10% of the first $250,000 of eligible expenses for:
Buildings or facilities for the production of livestock or livestock products
Development of pasture for use by livestock including, but not limited to, lanes, watering systems, and fences.
Equipment for livestock housing, confinement, feeding, and waste management.
---
Grants help grocery store and small food retailers make physical improvements and purchase equipment to stimulate sales of affordable, nutritious, and culturally appropriate food for underserved communities in low and moderate income areas. This grant may be available to on-farm retail stores in such areas.
---